Vkidz is an edtech company dedicated to helping deliver the best education to students using technology.  Organized in two business units, Vkidz serves both school systems and homeschooling families with innovative, research-based educational products. Our mission is to provide superior educational experiences to students providing full support to their parents and the school systems.
Our educational focus is on student experiences, students learn through doing.
Vkidz has a full time professional staff of 80 people in its headquarters. The products have many game-like elements reflecting the founder's experience developing Playstation games in his previous career.  Prospective employees are urged to review the open positions on the  career pages on the VocabularySpellingCity and Time4Learning websites. Additionally, the company is building a board of directors and a deeper management team.
Founded in 2004, the company has twelve consecutive years of top and bottom line growth.  The company has four major product lines:  Time4Learning and Time4Writing are focused on homeschooling and home education.  VocabularySpellingCity and Science4Us primarily serve schools.
Time4Learning – Online homeschooling from PreK-12th grade. Also for families for home education for summer study and after school enrichment. Language arts, math, science, social studies, and more.  Time4Learning has received the Homeschool award for "Top 100 Educational Websites" for 9 years in a row.
Time4Writing – Online writing courses run by certified teachers with one-on-one tutorials and personal feedback. Available on computers and mobile.
VocabularySpellingCity – A leader in digital support for elementary literacy. Seventy percent of reading comprehension issues stem from vocabulary: VocabularySpellingCity partners with districts to implement a strategic vocabulary building program. Proven effective, VocabularySpellingCity is popular with the teachers who like the easy integration and by students, who love the game-based learning. Used by over 10% of US elementary school students.
Science4Us – This core curriculum is meant to help address the US deficit in STEM. It is a K-2nd educational program based on the 5E Instructional Learning Model. In 2016 Science4Us, a K-2nd curriculum, was the winner of BESSIE and CODIE Awards for the best science program.
Background – The company was founded in 2004 and is run by John Edelson.
John Edelson has a long involvement in interactive software, games, and simulations, starting with his years at Silicon Graphics in the late '80s and early '90s. At the 3DO Company in the early and mid '90s, he was involved in the generational video game transition from 2D sprite graphics to games with real-time 3D photorealistic graphics and physics engines.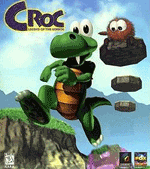 Mr. Edelson was the producer on
Croc, Legend of the Gobos
, a Sony Playstation game that went Platinum. He was the turn-around manager at Argonaut – a 100-person diversified games and technology company in London. He managed it for two years, improving quality, growth, and profitability. He spun-out and joined ARC, a new company in the semiconductor intellectual property industry. Mr. Edelson, as Senior Vice President of ARC, helped the company grow from 10 to 300 people. He consulted to Vcom3D, an educational software company for the deaf and hard of hearing, as well as Time2Read, an educational software company providing standards-based online programs to elementary school systems. Mr. Edelson has previous professional experience at Silicon Graphics, The 3DO Company, and at Price Waterhouse.
John Edelson has a BA from Yale, graduating cum laude and an MBA from Harvard. He served in the Peace Corps in West Africa for two years. As the proud father of three children, Mr. Edelson has a deep interest in improving education through technology.  He curates a collection of vintage educational technology.
The company was originally entirely focused on the Time4Learning business. Time4Writing was created to add writing teachers as requested by Time4Learning members.  SpellingCity was created to support the marketing of Time4Learning and to address the gap in Time4Learning for effective word study and spelling practice. Science4Us was created since Time4Learning lacks a K-2nd science curriculum.
Want more info on primary science programs, Game-Based Learning, or Word Study.