Vkidz is dedicated to using technology to improve education. Vkidz focuses on today's significant educational challenges. We try to adapt existing research-based best practices into the digital realm to improve accessibility and cost effectiveness.  Vkidz both develops and licenses technology as appropriate.
Time4Learning.com– Providing an integrated progressive online educational system to the homeschool and consumer market for PreK-Twelth Grade. Time4Learning.com has been successful in providing online education at a reasonable cost to this market through the use of cutting edge marketing techniques.
Providing personalized writing tutorials using a web-based curriculum. The curriculum follows typical writing methods used throughout school systems; the innovation is providing it over the web. Time4Writing.com is marketed to homeschoolers and consumers.

Old Educational Technology – A hobby site documenting the Time4Learning collection of retro educational technology such as film strip projectors, slide rules, mimeograph machines, and other breakthrough technologies that helped revolutionize education.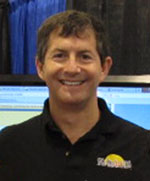 The founder and president of Vkidz is John Edelson. Mr. Edelson founded Vkidz in his living room in 2004. The company has grown steadily since then to its current size of over 35 employees onsite and  two dozen offsite contractors.
John Edelson has a long involvement in interactive software, games, and simulations, starting with his years at Silicon Graphics in the late '80s and early '90s. At the 3DO Company in the early and mid '90s, he was involved in the generational video game transition from 2D sprite graphics to games with real-time 3D photorealistic graphics and physics engines.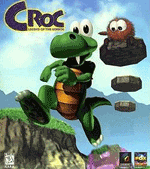 Mr. Edelson was the producer on Croc, Legend of the Gobos, a Sony Playstation game that went Platinum. He was the turn-around manager at Argonaut – a 100-person diversified games and technology company in London. He managed it for two years, improving quality, growth, and profitability. He spun-out and joined ARC, a new company in the semiconductor intellectual property industry. Mr. Edelson, as Senior Vice President of ARC, helped the company grow from 10 to 300 people. He consulted to Vcom3D, an educational software company for the deaf and hard of hearing, as well as Time2Read, an educational software company providing standards-based online programs to elementary school systems. Mr. Edelson has previous professional experience at MID Consulting and Price Waterhouse. Mr. Edelson is also the founder of VocabularySpellingCity and Science4Us. He is a big proponent and has some experience with Game Based Learning, as in Serious Games.
John Edelson has a BA from Yale, graduating cum laude and an MBA from Harvard. He served in the Peace Corps in West Africa for two years. As the proud father of three children, Mr. Edelson has a deep interest in improving education through technology.
John Edelson, President & Founder,
Time4Writing – Curriculum for homeschool, after school study, and summer study
Time4Writing – Improve Core Writing Skills
VocabularySpellingCity
Science4Us